About w2.syronex.com/jmr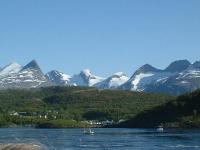 Facts
This site welcomes every year over 1 million visitors, originating from around 130 countries
The original site is online since circa 1997 AD
It contains pages written in 11 languages
It was created, is maintained and operated on the UNIX platform
Pages were written by hand using the Emacs editor
Most dynamic content is generated using software written in the Python programming language
Although this site aims at being usable with any browser, the reference browser is Firefox.
Some external figures from Alexa.
Credits
M.C. Escher works © 2003 Cordon Art - The Netherlands. All rights reserved. Used by permission.
Some documents were written with LaTeX and translated into HTML using LaTeX2HTML and a modified version of the init script by J.O. Smith.
See Also
Recent Updates